Cyber Liability Insurance – Article provided by Burke Insurances ltd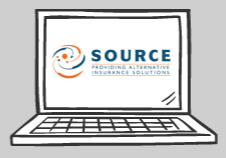 Cyber crime is now regarded as one of the biggest threats to all businesses as the digital revolution continues.
There is a large increase in the amount of digital data being produced by businesses as they are using technology and the internet more and more to do businesses! This has led to the increased risk of cyber-attacks.
Common issues affecting you after a Cyber or Hack Attack: 
Your data gets encrypted.
No access to your data and your business suffers.
Ransom demands common.
Damage to your computer and network and cost associated.
Data Protection Commissioner investigates and fines you.
Customers sue you for breach of privacy.
Customer sue you for misused data.
It's a public relations disaster.
Facts about Cyber-Crimes:
96% of reported attacks are carried out by organised criminals.
Most crime is actually carried out against small businesses and professional practices.
90% of cyber-crimes have started with phishing campaigns. A hacker sends an email to an employee's email address taken from social media networks. Once opened it plants malware on the company computer which affects the company systems.
In 2018, new regulations will be imposed regarding cyber breaches.
To find out more information about  Cyber Liability Insurance  for SME's – find your local Source Broker

Find a Local Broker or email us at: info@sourcebrokers.com