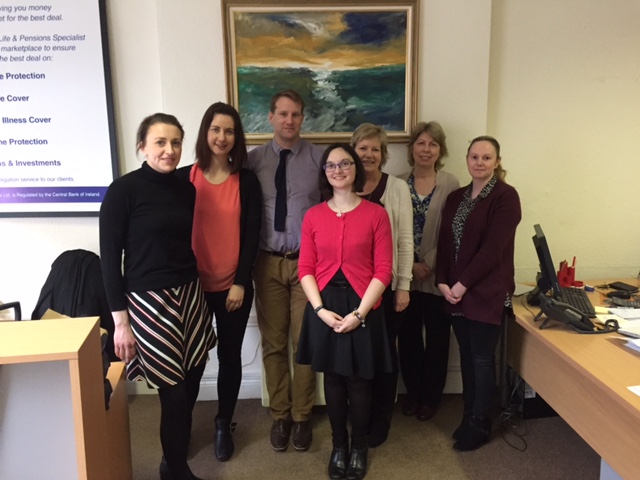 Michael Henchy Insurances were established in 1982 by Michael Henchy Snr. and so is 35 years old this month!
It still operates out of the same Georgian Building in the picturesque Crescent in the heart of Limerick City.
It is now owned and managed by Michael Henchy Jnr. A  Graduate of the University of Limerick.
Michael is also a Certified Insurance Practitioner and Qualified Financial Advisor.
At present there are 7 Staff.
Like many Source Brokers we provide competitive Insurance Quotations and Professional Advice on All types of Insurance such as :
Property Insurance for Manufacturing/Warehouses/Apartment Blocks
Liability Insurance for all Types of Business & Trades
Professional Indemnity Cover for anyone providing advice
 Low Cost Home & Motor Insurance incl. Fleets & Commercial Vehicles
We also have a facility to offer Group Schemes under our insuretogether.ie banner.
When providing quotes and arranging cover we tend to approach it from "what if a claim arises/" perspective, i.e. Is the client….
A: Covered adequately?
B: Are they aware of the scope of cover and the terms/conditions/exclusions that apply?
Our existing clients appreciate the peace of mind and new clients appreciate the professional advice as well as the saving in costs.
The ethos of the Source Network and similar standards set by the members has been of great support to our business in the relatively short time we have been members.