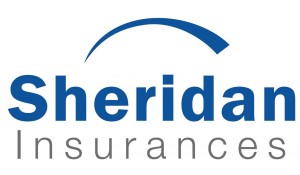 Address: 93 North Main street,  Wexford
Phone: 053 9123122
Address: 62 South Street,  New Ross
Phone: 051 421381
Address: 5 Danville Business Park,  Kilkenny
Phone: 056 7701111
Address: 38/39 Fitzwilliam Square, Dublin 2
Phone: 01 5685558
Email: info@sheridan.ie
Website: http://www.sheridan.ie/
About Us:
Sheridan Insurances was established in 1964 by Paddy Sheridan. From small beginnings, this family-run business now employs 48 people across 4 office locations in Wexford, New Ross, Kilkenny and Dublin. Sheridan Insurances is recognised as one of the most reputable Insurance Brokers in the South-East.
All Personnel – both management and staff at Sheridan Insurances strive to be the best at what they do. They are driven by strong commitment to service quality, speed of delivery and customer care, and these are the foundation stones that have helped build our company.
Since our foundation in 1964, we have had an ongoing policy to treat every customer, supplier and staff member with integrity, respect and courtesy. Delivering value for our customers and getting better value for money are and have been central to this philosophy. While these were important values in 1964, they are now crucial and remain as core values to us.
Team led by: Ronan Foley, Donagh Sheridan
For more information: Visit our website http://www.sheridan.ie/