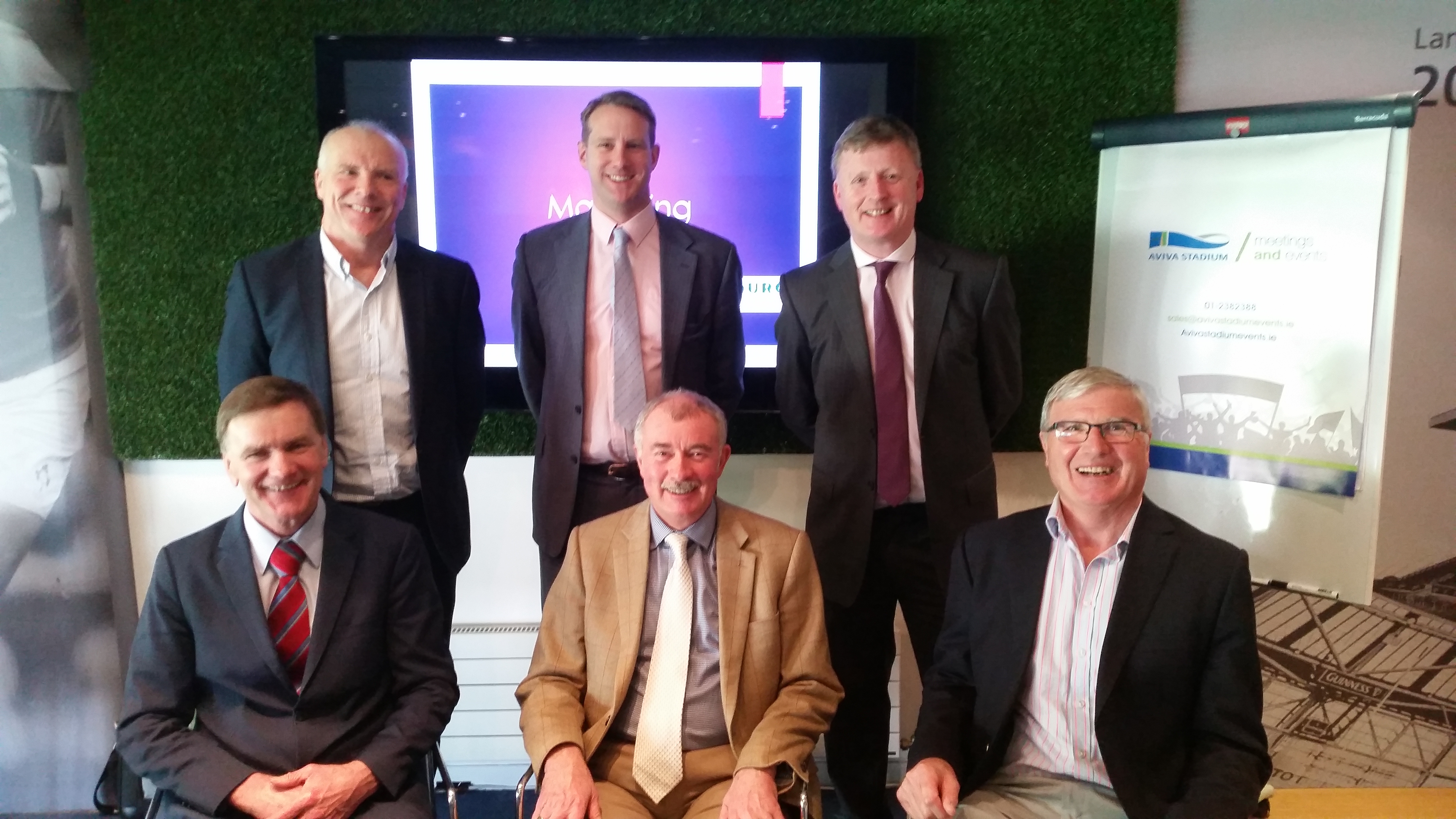 The Annual Source conference & AGM took place on the 24th January'17 at the Aviva stadium, Ballsbridge, Dublin. It proved to be a great success with all twenty participants getting involved and participating in same.
We had visits from the following Business partners on the day,
Aviva, Zurich, FBD and RSA.
All giving full presentations on last year's performance and setting out their plans for the coming year together. All were happy that the Source Targets were reached.
In addition, a full discussion took place on the future plans for the Source group. In order to help develop these plans, four sub committees were set up. These were:
Motor Committee. Chaired by Caeva O'Callaghan (O'Callaghan Insurances) and including, Tania McGroarty (McSharry &Foley) and Catherine Carron (Britton Insurances.
General Insurances. Chaired by Aidan Lougheed (O'Mahony Walsh Corrigan Murray) and including Sean Burke (Burke Insurances). Tara Thompson (Devlin, Boland O'Toole) Mark Gallagher (Gray Cunniffe insurances).
Household Committee. Chaired by Benny Sheridan (Promotions direct t/a Sheridan insurances) and including Darragh Goggin (Goggin Insurances) Sharon Banville (Sheridan's Wexford)
Office Operations. Chaired by Derek Balfe (O'Loughlin Insurances) Jane Brady (Brady Insurances) Michael Henchy (Henchy Insurances)
You will be hearing more from these committees in the coming months, with hopefully information which should prove beneficial to you in your daily jobs.
A fine lunch was very kindly sponsored by Aviva.
The Source AGM took place and Joe Gogan (Gogan Insurances and former President of the IBA) was elected as the new Chairman of the Source group for the year 2017. Aidan Lougheed was elected onto the Source Management Team.
All members also thanked the retiring Chairman Derek Balfe, for all his hard work over the last number of years.
Dermot Prendergast, thanked everyone for attending the day and advised that the Source Group was working very well and was going from strength to strength. Upwards and onwards!!
Dermot Prendergast. MMII.FSII. Source Coordinator.